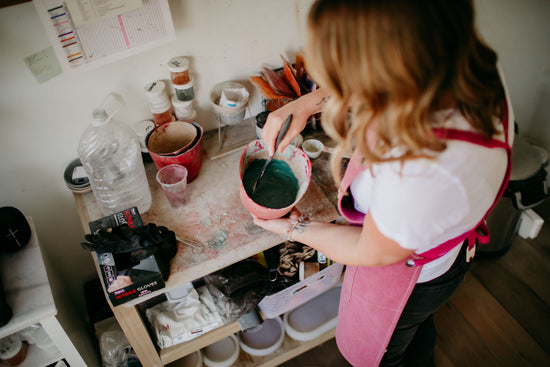 Mix
Step one
Mix all the things — concrete, pigment, water, and a whole lot of heart.
Step Two
Pour mixture into silicone mold.
Wash & Dry
Step Three
Wash, rinse, and repeat. Kidding — repeat steps one and two until all layers are poured.
Step Four
Allow the mix to dry in mold for 1-4 hours.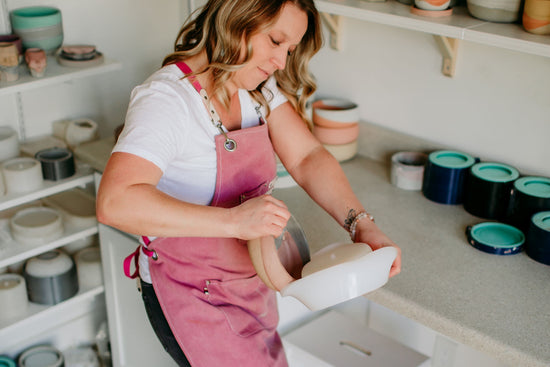 Cure
Step Five
De mold planter or homeware item.
Step Six
Let it cure for 24-48 hours (good things take time y'all).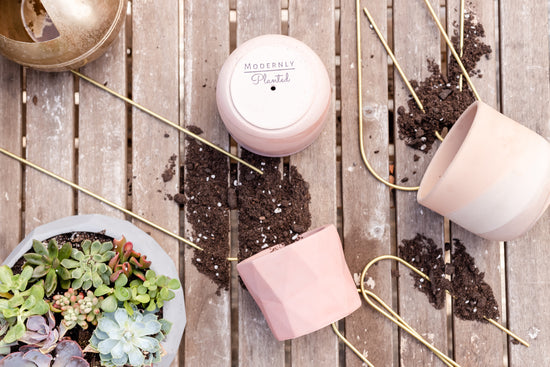 prep your pot
Step Seven
For planters, drill drainage holes. No root rot here!
Step Eight
Sand any uneven spots or edges.
Final Touches
Step Seven
Stamp bottom with logo and seal. 
Step Eight
Send it to you!! Now it's your turn to pot your favorite plant!